Current Bids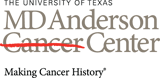 Supply Chain Management
Sourcing & Contract Management
Request for Proposal
Bid Number #: 180440JSW
RFx Name: ROC Rooftop Unit Replacement
RFx Information:
Open: Oct 16, 2020 1:00 PM
Close: Nov 23, 2020 2:00 PM
Contact Information:
Name: John S Wroth
Email: jswroth@mdanderson.org
Phone: 713-792-8550
The University of Texas MD Anderson Cancer Center
ROC Rooftop Unit Replacement - 180440JSW
Introduction to MD Anderson
MD Anderson is known throughout the world for high-quality cancer care, research, academic programs and prevention services. Since its establishment in 1941, MD Anderson has made major contributions to improve the outlook for cancer patients everywhere.
MD Anderson was one of the first three federally designated comprehensive cancer centers by the National Cancer Act of 1971. A survey of health professionals has routinely ranked MD Anderson as one of the two premier cancer centers in the nation for the past eight years. Over 55,000 persons annually seek care at MD Anderson. The team approach to cancer care, pioneered at MD Anderson, has been strengthened by consolidating specialty clinics into multi-disciplinary care centers that allow patients to receive more ambulatory care and treatment in a single location.
MD Anderson offers one of the largest bone marrow and stem cell transplantation programs, as well as clinical trials to improve existing therapies. Teams of clinical specialists collaborate with scientists on problems of common interest and test theories that shorten the application of better treatment methods. Translational research studies are responsible for the promising field of chemoprevention, which uses synthetic vitamins to reverse pre-malignant lesions and halt the recurrence of some cancers, and for innovative gene therapy strategies being evaluated for several forms ofcancer.
With faculty and staff working in more than 30 buildings in the greater Houston area and in central Texas, MD Anderson is the largest freestanding cancer center in the world. The physical plant covers more than 11 million square feet, featuring the latest equipment and facilities to support growing needs in outpatient and inpatient care, research, prevention and education. It includes inpatient hospital facilities with 571 beds.
Construction projects include the addition of 12 floors that can accommodate more than 300 new inpatient beds in Alkek Hospital on the North Campus; two new research buildings on the South Campus that will house the Center for Advanced Biomedical Imaging Research and Center for Targeted Therapy as part of the McCombs Institute; and MD Anderson's first facility on its Mid Campus, a 25-story building to support current office space and future growth needs.
In addition to its main campus in the Texas Medical Center and two research campuses in Bastrop County, Texas, MD Anderson has developed a number of local, national and international affiliations
RFx Overview
Mainly a mechanical project in the Radiology Outpatient Center building also known as the (ROC). Four wall air handling units (AHU) will be removed with an additional ten Roof top units (RTU) and will be replace as per drawing schedule compliance. Also a single new roof top unit will be installed over the waiting area. Making this a total of 15 RTU units to be installed. Several areas will be equipped with new air devices and air distribution ductwork. Project also includes a complete Building Automation System (BAS) accessories update. The Building Automation System (BAS) will be updated to fit the new units requirements, the existing to remain units and current building needs. Contractor should visit the site and review the drawings for further details. A pre-submittal conference will be held at the ROC on 11/5/20 at 9:00 am. A facemask policy is in place, no one will be admitted without a facemask. Radiology Outpatient Center (ROC) – Meet at the front door lobby 1700 Holcombe Blvd Houston TX 77030 Parking avaialble in TCM Garage10 – no validation will be available. 6700 MDAnderson Blvd, Houston TX 77030
Questions related to this RFP must be sent via the information request form. All questions must be received no later than November 12, 2020 4:00 PM. Questions received after this time will not be accepted. Questions will not be answered via telephone. All answers to any questions or inquiries will be posted on the webpage for all Suppliers to access. It is the intent of MD Anderson to respond to all questions and concerns; however, MD Anderson shall reserve the right to decline to respond to any question or concern.
It is important to note that the supplier or suppliers selected to develop MD Anderson's RFP are not automatically qualified to engage with the Institution for purposes of implementing the recommended strategy or solutions. The engagement of contracted services for implementation can, at MD Anderson's discretion, be solicited via a second and separate Request for Proposal.
Standard Riders and Agreements
Addendum 1 - Read responses date rescheduled.pdf
Addendum 2 - Walkthrough postponed - Bid Schedule change.pdf
Addendum 3 - Prebid Meeting Sign In Sheets and HUB Tip Sheet.pdf
Addendum 4 - RFI Questions and Answers.pdf
Draft Agreement - ROC Rooftop Unit Replacement.pdf
PDP and EO - ROC Rooftop Unit Replacement.pdf
RFP - 180440JSW - ROC Rooftop Unit Replacement.pdf
***Interested suppliers should also note that Subcontracting Opportunities are probable in connection with this solicitation. Please review the HUB Subcontracting Tip Sheet
***RFx refers to RFP, RFQ, RFI, ITB, etc.